One of my pleasures is to get out of the house, any time in the day or night, and drive away with good music, a good company (Athanassios is always a good idea) and definitely without having a destination in mind.
Since I moved to Mykonos these long rides—as Mykonos is a small island*— constitute a pleasant journey for me, an oasis of beauty.
I absolutely prefer rides in daylight, enjoying the wild rocky landscape in combination with the turquoise and blue colours of the sea. Mykonian landscape is dry and minimalist with the Sunbathed Grey round rocks near the whitewashed walls of small, family-owned, churches. The lack of green is remarkable apart from some supernatural areas where there is no wind and the trees around are giant.
During these rides I discovered some precious, architectural "gems" (unknown to me as I come from a city) called from the locals "chorio". Chorio in Greek means village. But in Mykonos it means a complex of small, stone buildings that constitute a detached or semi-detached house.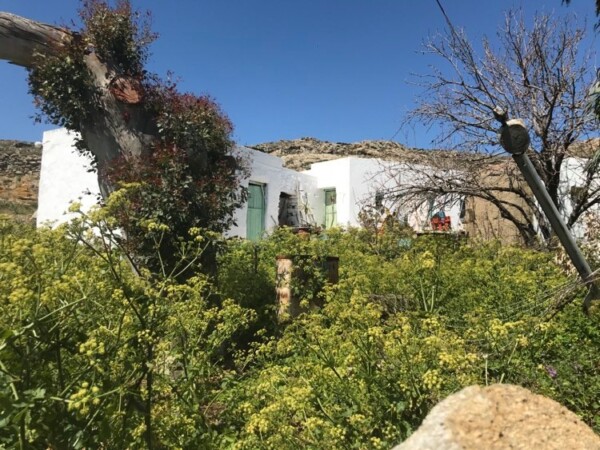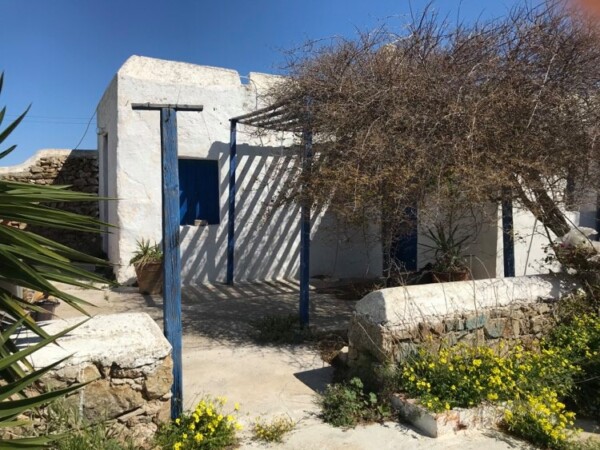 Inside "Chorio", it looks like a house in Chora (the old town of the island). The recessed windows, called "parathires", are used for storing the bread or ceramic pots with water in them. The built-in oven, the Dove, the well, the stable, the winepress or the family church with the red roof are remarkable features of the island, made out of natural resources such as: rocks, sand, reeds coated with seaweed, and soil.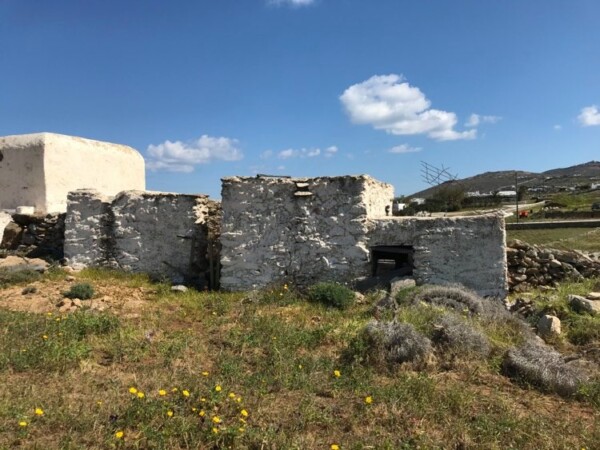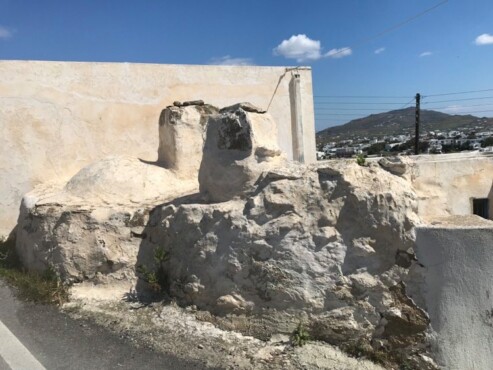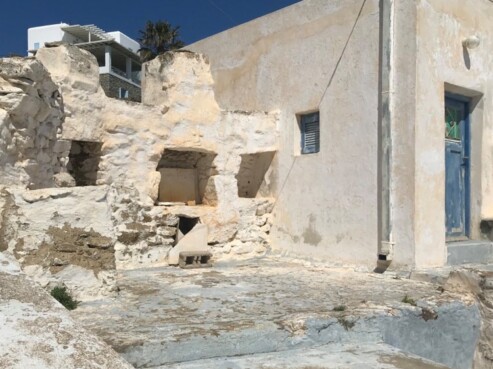 Most of the times there are two or three rooms in a small, open, or partially covered back yard. The yard is always located either in the south or southeast or southwest in order to be protected from the strong, north winds.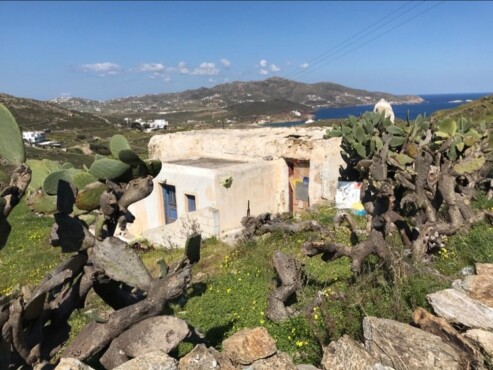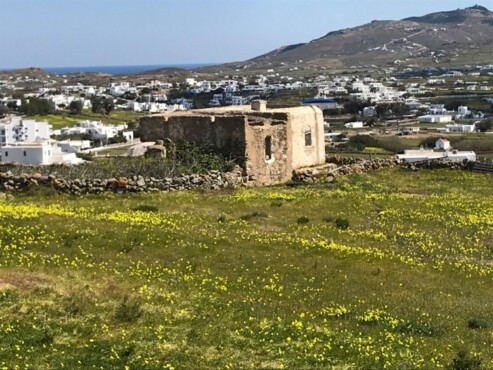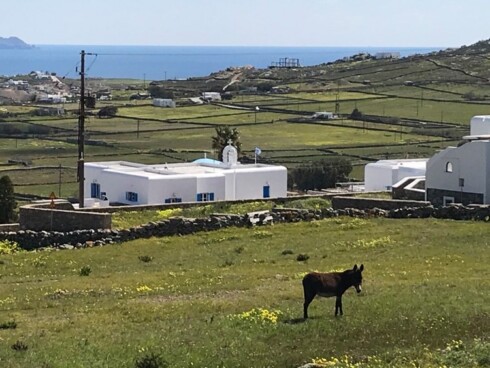 "Chorio" was born from the host families who we were trying to fight the extreme weather, namely the sun, the wind, the sea, but beyond everything they were struggling to survive.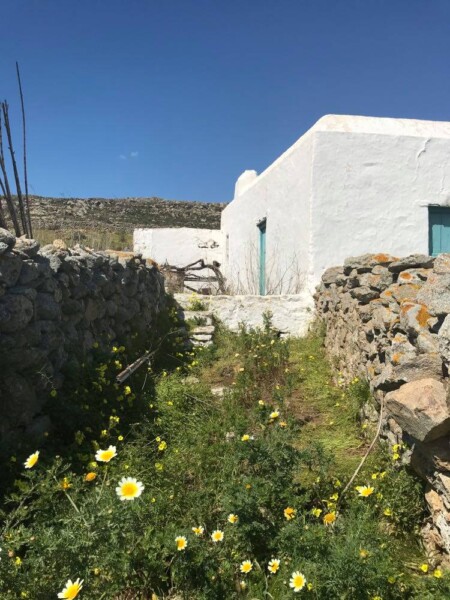 I am sure that in your next holidays in Mykonos you will be keen to search for these architectural gems from those old days. A challenging but so interesting task.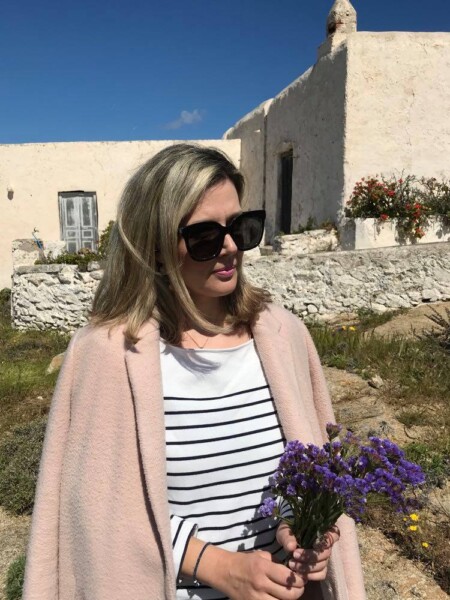 *first static flowers for the season (i love them) – i will refer to this flower- symbol into next posts.
Always for you,
Athina