White, soft or hard, salty or not. . . feta is definitely the leader in Greek gastronomy!
tiropita τυρόπιτα (cheese pie)
tiropitakia τυροπιτάκια (small cheese pies)
feta served with oregano and olive oil
feta wrapped in filo pastry and sprinkled with honey and sesame seeds
feta saganaki σαγανάκι, and of course
salad choriatiki χωριάτικη served with feta, the most typical dish in Greek summer.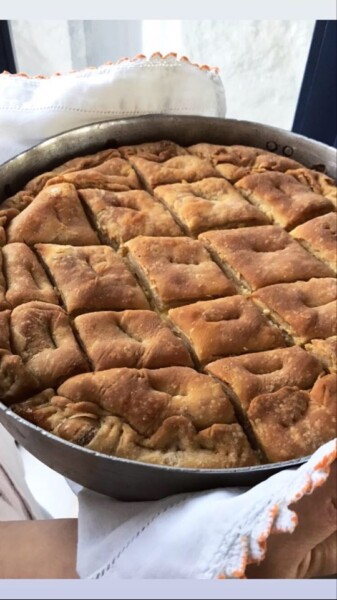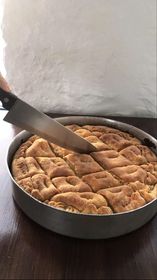 Feta cheese is a brined and white cheese from sheep's milk or from a mixture of sheep and goat's milk 1. The maturation process in brine (inside tins) lasts approximately two months.  Soft, salty, with small holes or not, but most importantly it comes from a variety of Greek regions. There are several types of feta, named after the place of origin, such as Dodoni Δωδώνη, Epiros Ήπειρος, Parnassos Παρνασσός and several more.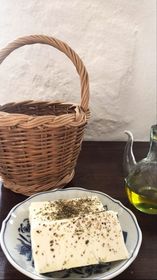 The kind of tins that were used for the maturation process is a strong memory for any Greek who happened to visit a village shop. I have to admitt that i  just love the combination of colors- most times blue and white desing. Every year, I use these tins as pots for our geranium flowers. Interestingly, a Greek company has designed bags in the shape and colors of these tins.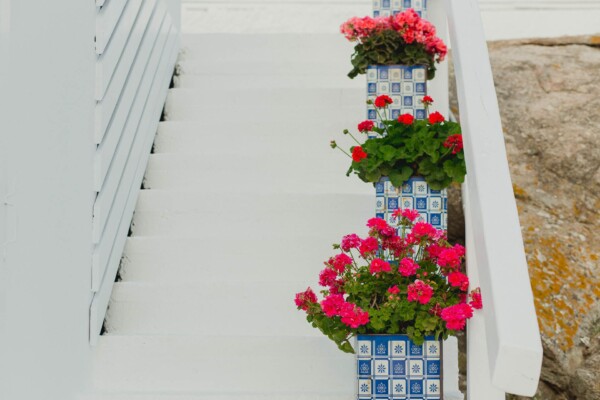 In our fridge, there is always feta cheese. Girls just love it, especially when we fill with, our little fried breads or our favorite filo pastry triangles. Make sure you make the recipe below.
Feta can be combined with thyme, mint, oregano, pepper (I normally put of a lot of it!) and of course honey!
You just need puff crust pastry (you can buy it or even better, you can make it yourself), some feta combined with your preferred fresh herbs and in a few minutes you enjoy a snack with a taste of Greece. And make sure you add honey!!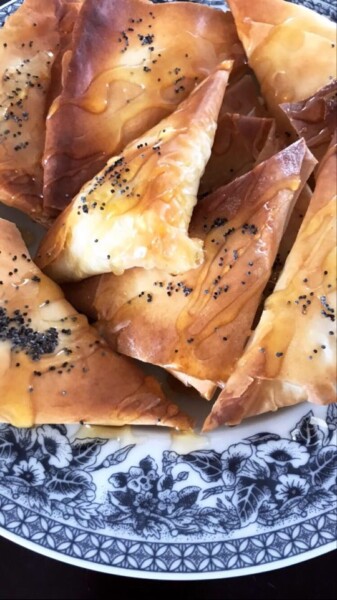 Little filo pastry triangles
Ingredients
Crust pie- 2 pieces (you can find it in the shops – in room temperature and well- covered with a kitchen towel)
Feta 150 grams
Yellow cheese grated 50 grams
Fresh thyme
Pepper
1 egg
Poppy seeds
 Procedure
unfold filo pastry and place two filo sheets on work surface each time
cut sheets into four equal strips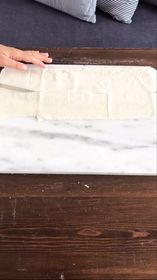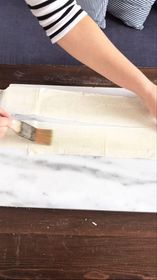 Tip! Beforehand, I recommend that you sprinkle the filo pastry with some water or olive oil for not be dry.
mix feta, yellow cheese, fresh thyme, pepper and an egg in a bowl
place a tablespoon of the mixture in bottom of each strip
fold over and give a triangle shape
place triangles in a pan with baking paper on it
sprinkle with olive oil and poppy seeds
bake for 20 minutes in 180 degrees until it turns golden
rest the triangles for 10 minutes and sprinkle them with your favorite honey!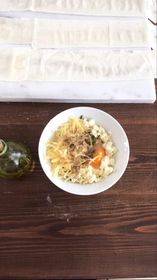 **my beloved melody from the famous Greek Composer Manos Chatzidakis (1925-1994)
Feta is a POP product. Protected designation of origin (PDO) means the name of an area, used in the description of an agricultural product produced in it and its quality or characteristics are mainly or exclusively due to the geographical environment. The protection or geographical indications and designations of origin for agricultural products was introduced by the European Union in 1992 by Regulation 2081/92.2
1https://www.greekgastronomyguide.gr/en/feta-ethniko-proion/
2https://www.fetapdo.eu/en/protected-designation-of-origin/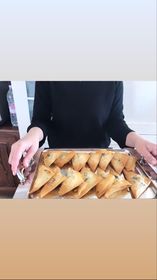 Always for you,
Athina