It was an afternoon in March when a good friend of mine called me on the phone and asked if I was interested in taking a … loom lesson!
I had no idea what sewing, weaving and … the loom was to the point that i was not interested in any of those activities whatsoever. Thus, it was expected that I would refuse to join the lessons, especially when I heard that not only were the lessons three but also they would take place in the evening. However, when I heard the name of Ms. Dimitra Nazou (a woman who is involved with cultural activities and the writer of 'the Mykonian weave in the 20th century') was undoubtedly the reason to say yes. And then, the location … the lessons take place in Paleokastro in Ano Mera (an old monastery with a long history and magical atmosphere).
In the first afternoon I was looking forward to going through the big, wooden gate of the monastery and to seeing that beautiful yard where I experienced amazing moments at Easter when I first came to Mykonos.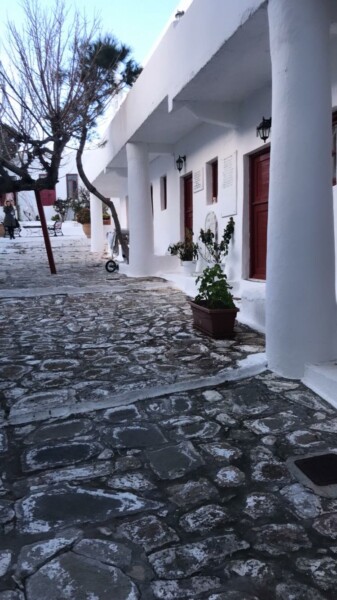 The room where the lessons took place is called cell 'κελί' (this is how they call the rooms adjacent to the chapels) which was an architectural masterpiece. Every corner of the cell witnessed the lifestyle of the island in the old days and in combination with the colourful yarn that was waiting to be woven on the looms made me feel so excited about my creation!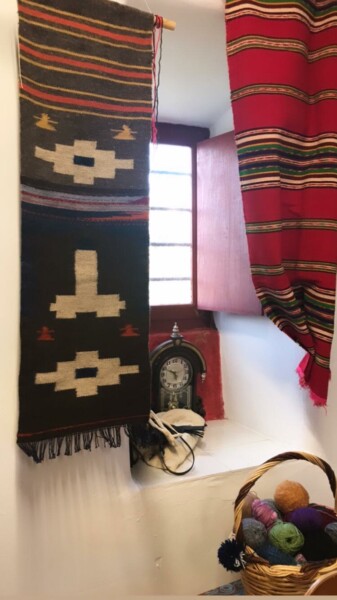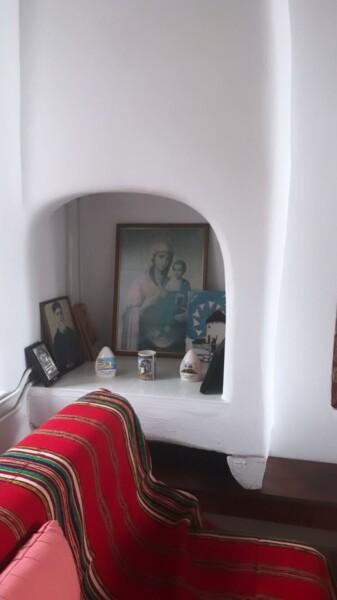 Seven small looms were waiting for us and to be honest I was relieved … the big and high loom yes, the one we all know, scares me so … students at all ages and in all levels, we took a seat at our small loom and the journey began . The teachers with a high level of education, Ms. Nazou the leader, the whole team, with patience, love and respect for our tradition, guide the students.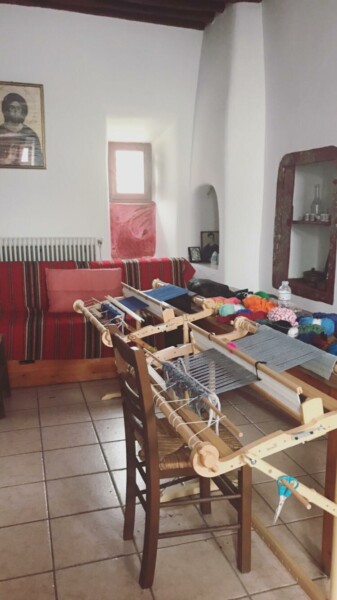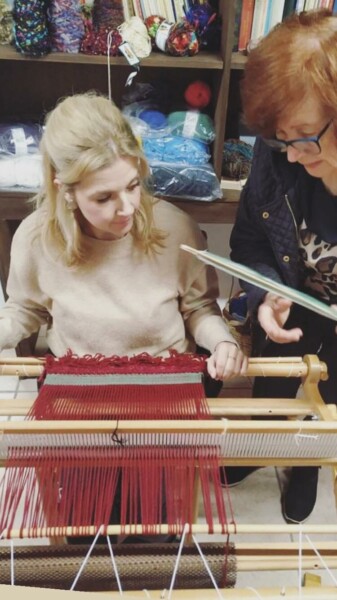 I set a goal to make an envelope-bag, an ambitious goal, yes I know, at least I would try …
Three afternoons with questions, effort, laughter and good company…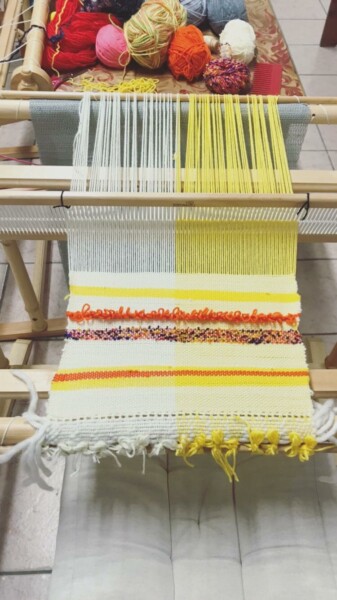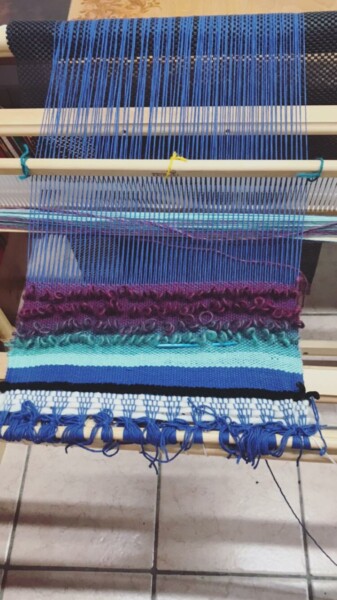 The last day had arrived and we had to bring our creativity to an end. I did not want that journey to finish… the bag almost ready, a lining, a zipper and I am ready to gift it to my eldest daughter, Ioanna.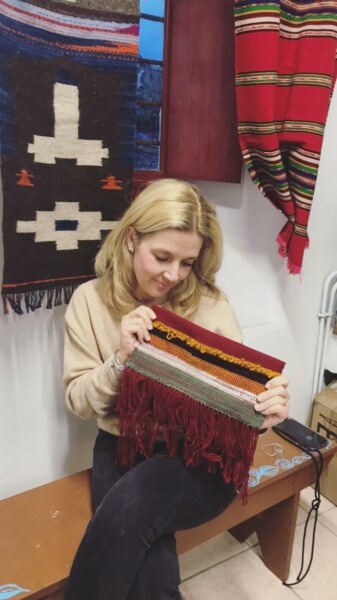 Three afternoons were enough for the loom to overwhelm me with emotions…. I felt awe, admiration for all those women who were weaving together by an oil lamp for years. But I was also proud to be able to weave, something that was unthinkable before that afternoon in March when my phone rang.
Deppam and Mrs. Dimitra Nazou a huge thank you!
This is Mykonos i love, my Mykonos…
Always for you,
Athina