It has been 13 years since i moved to Mykonos. Throughout those years, i have become a fun of lemon trees. The reason behind this is because is common for locals in Mykonos to have their own lemon trees in their homes. Mykonos is a rocky island with a shortage of water and there are not many opporunities for cultivation. Therefore, the locals plant their own trees, always protected from the strong wind, and enjoy fresh lemons all year around by delving into the beauty of little white blossoms.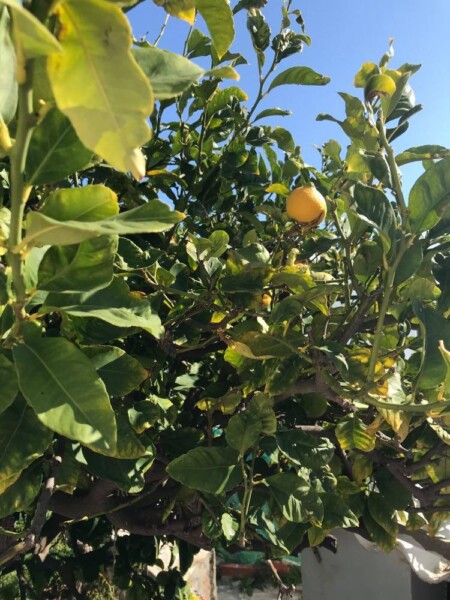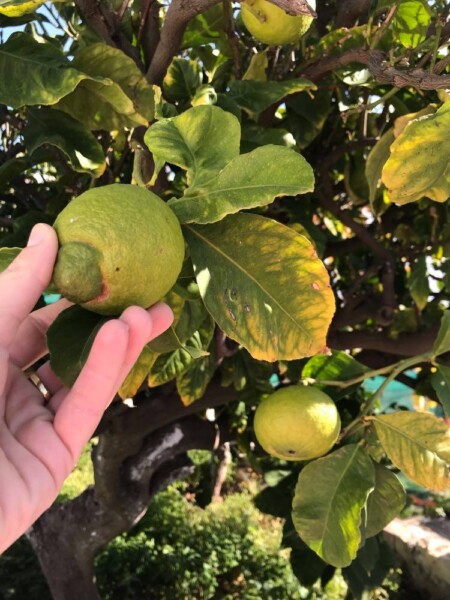 With so many lemon trees around the island would be impossible to not take the opportunity to serve a homemade, delicious lemon cake in our eatery Ariston inside our boutique hotel Aether every morning. I reassure you that its perfume and taste are irresistible.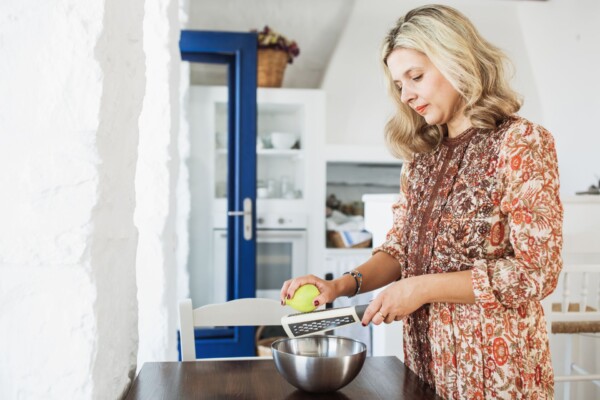 Please share the recipe below with me.
Ingredients:
250gr crystal white sugar
200gr self raising flour (farina)
4eggs
1 egg yolk
120gr whipping cream
100gr butter melted
lemon zest out of 2 lemons
2 teaspoons of fresh grated ginger
-In a large bowl mix sugar with  lemon zest and ginger.
-Cover with  a plastic wrap and we leave aside for one hour approximately.
-Add the eggs and the yolk and mix very well adding the cream, the flour (shifted) and the melted butter.
-Empty the mixture into a well buttered and floured cake tray (diameter 20-24cm) and  bake in a preheated oven to 170 degrees for 40 minutes.
-Serve it with few leaves of fresh mint.
Extra tip: Add one tablespoon of poppy seeds.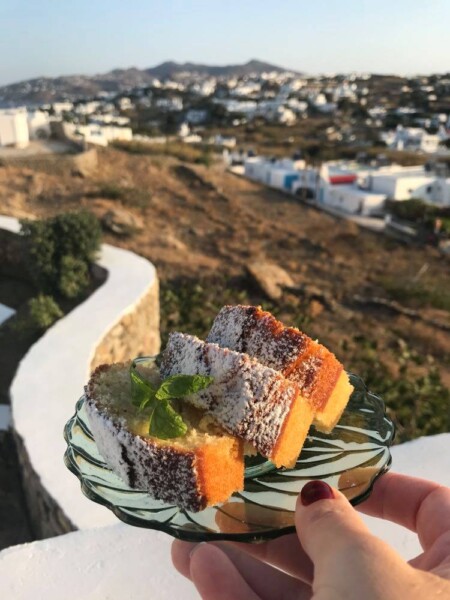 Always for you,
Athina