It happens also to you, when you think about replacing your mobile, going back immidiately to all your saved photos?
As i am not a person who likes changes, this is something i face last few days since i have to replace my phone with a new one (after four years of using the same one!!)
So many photos…taken in Mykonos, in Aether, lovely memories with our guests, our family holidays, winter in Thessaloniki…
One week now, every night i go back to those years and i have to admit that most attractive photos are those taken to the island and especially those taken on month May, when Mykonos blooms!
Chatting yesterday with Athanasios about this, he gave me so many reasons for booking holidays on May in Mykonos, and true is that we trust him, as a local and insider of the island.
I want so much to share with you some of them
hours and hours under the sun without feeling sunburnt, actually the opposite, guests of May they are following the sun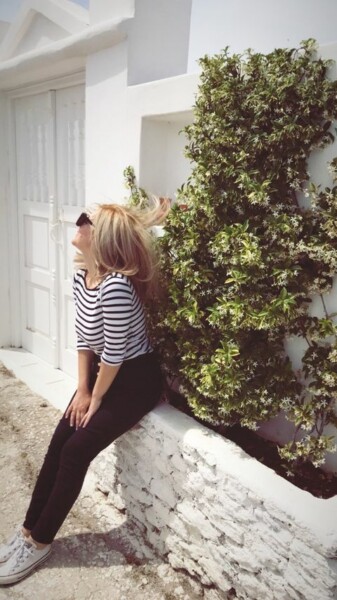 the statice flowers grown in Mykonian fields. Only a drive or a walk and you could return back to Aether with a bouquet of purple statice flowers and why not of creating your own wreath? like the one we hang every May on Aether's entrance door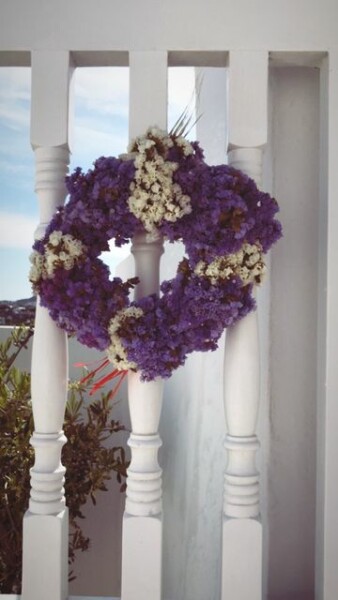 land of Mykonos is full of blossoms! like a flower colourful rug! can you imagine of a rocky wildflower garden? this is something you experience only during May month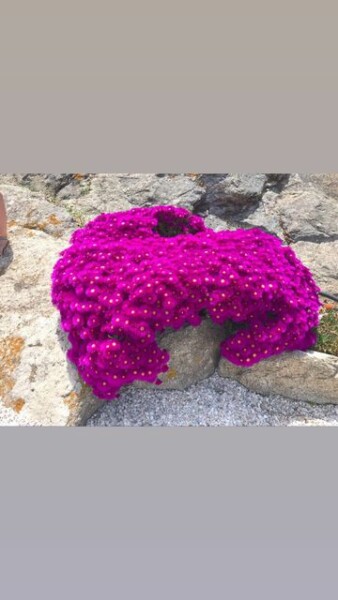 and what about strawberries? if you are a fun, you will have the chance to taste them every morning during breakfast at Aether's. The taste, the colour of the fruit at it's best! on May in Greece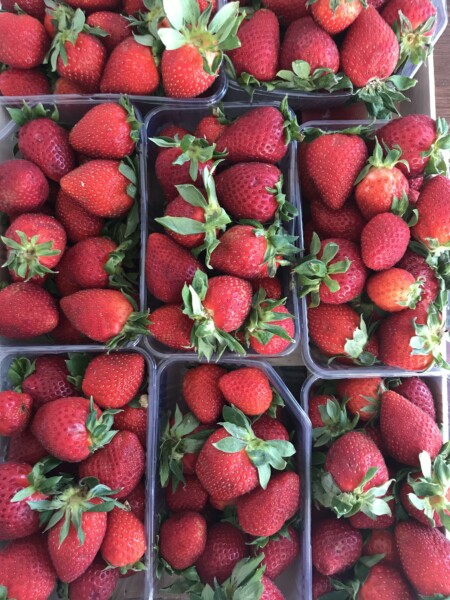 the picturesque Chora of Mykonos! walking down the clean and freshly painted alleys, admiring the inventive architecture of old Mykonian houses, all bright in white colour. So calm without the mass of tourists who arrive on summer months. Take advantage to enjoy the unique sunset of Mykonos drinking your favourite coctail in Little Venice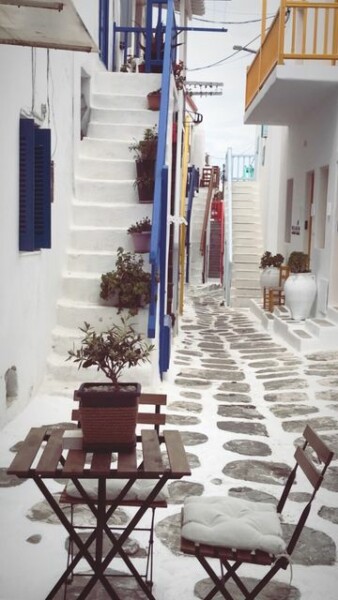 Delos, mythology, history, a visit ode to ancient worldwide history. This month the land of Delos is full of blossoms as well and the view of monuments standing among the wildflowers is just a dream. Moreover, the walk is more easy since temperature on summer time sometimes gets high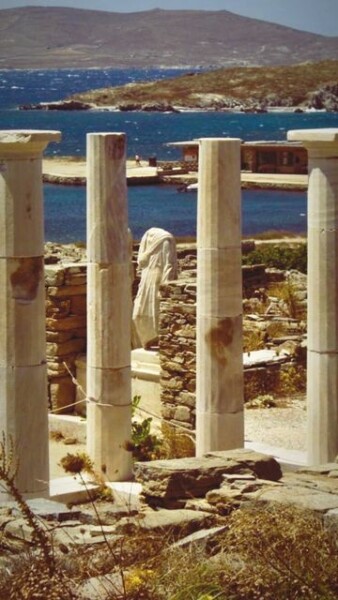 the view of beach without sunbeds or at least less than summer time. This is something you have the opportunity to enjoy on May and why not…if you are brave to try a swim as well, in freezing crystal clear water! i would choose the sunbath…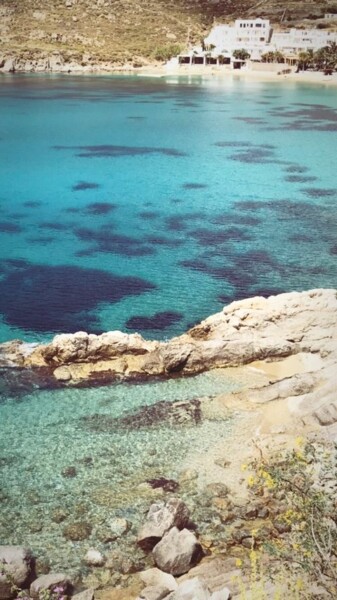 Are you still thinking of booking your holidays in Mykonos on May?
We are more than glad to announe that Aether opens the doors on 25/05! Looking forward to having you with us, sharing tips for a truly Greek experience.
Always for you,
Athina