A jewel constitutes an important part of every civilization and is the reason why we admire lots of them in the museums.
The Cycladic civilization was amongst the first three civilizations in ancient time. Delos is always the living proof and a visit to this special island will convince you upon your arrival there. Archeologists are able to collect important information regarding the lifestyle back then as well as the education, the culture, but also the economic or political system.
Jewelries in Cycladic culture were mostly made from silver and copper. Beautiful necklaces, rings, jewelry pins, and bracelets were made from shells and colorful stone beads. And somehow this is how it all started.
In Mykonos women used to wear their own Mykonian pair of earrings. Traditional gold jewelry and pendants were part and parcel of the island tradition. Surely, they never went unnoticed.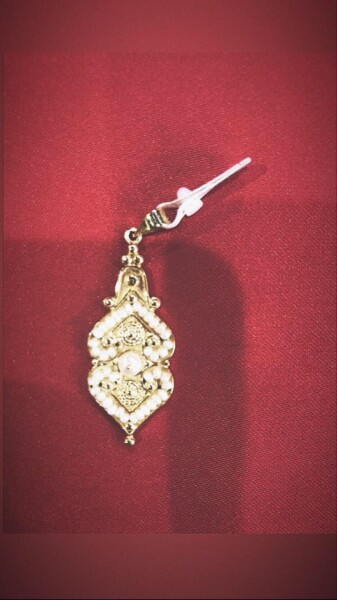 (Christos Xenitidis creations)
The history of the earrings of Mykonos goes deep down to the past when sailors bought them as a gift to their beloved ones.
The earrings of Mykonos are always handmade, ornate and adorned with pearls and sometimes enamel.
I still remember when I met the aunts of Athanasios wearing these beautiful little earrings, full of tiny pearls which resembled flowers or a bunch of grapes.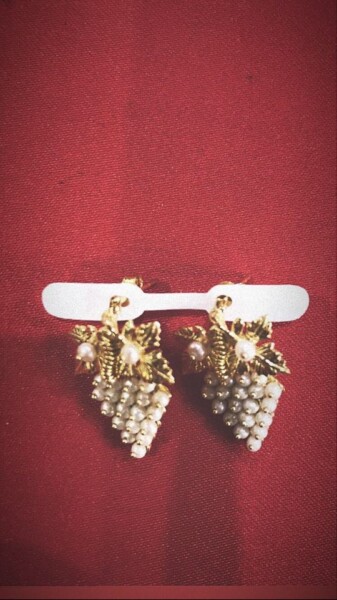 (Christos Xenitidis creations)
Since then, I have never seen similar jewelry…I was so impressed from the fine and meticulous work.
And who made them?
The answer is: from artists- craftsmen whose work is really admirable.
Some of the most well known in Mykonos are: George Anapliotis, George Xenarios, Giannis Mihailidis and his sons (Artemis and Stelios), Thomas Nikou, Petros Drakopoulos, Voulgaris George, Christos Xenitidis (owner of a shop-gem inside Chora of Mykonos, actually the shop I choose also myself) and his assistant Nadia Kavka.
Christos's passion and love for the tradition treasured many rare designs of this precious heritage.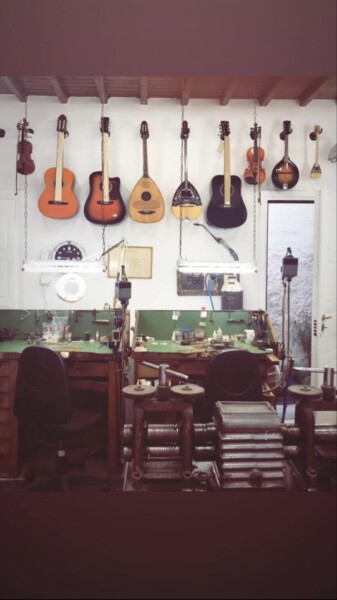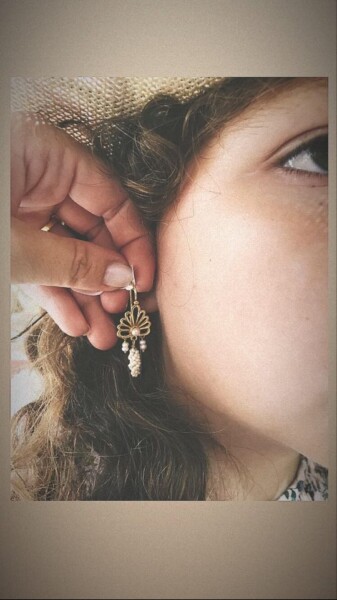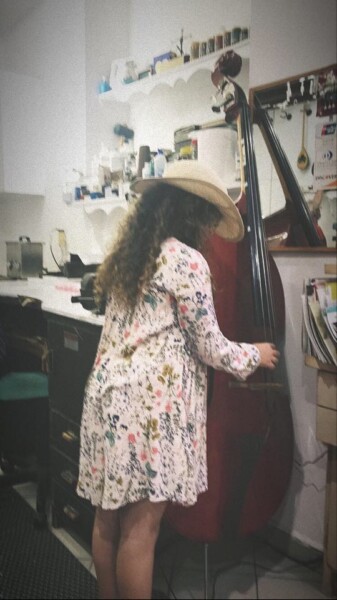 (Inside Christos Xenitidis shop in Chora, look at these beautiful music instruments made all by him)
Given that the earrings are going to pass down from generation to generation, the process of ordering and making them in Mykonos is a kind of ritual and it also requires that the craftsman and the customer spend long hours before they end up to a decision.
There are three ways with which the earrings of Mykonos become part of a woman's collection.
As the first gift from the God-mother.
As a gift from the grandmother when the granddaughter receives her name according to the tradition.
As the groom's gift to the bride on the engagement or wedding day. This way I received my earrings of Mykonos, as a gift from my mother in-law
( Giannis Mihailidis creations)
This could be an option for all of you, beloved guests, who are interested in getting a pair of earrings from Mykonos. Thanks to Christos jewelry shop there is a variety of earrings, available for the public.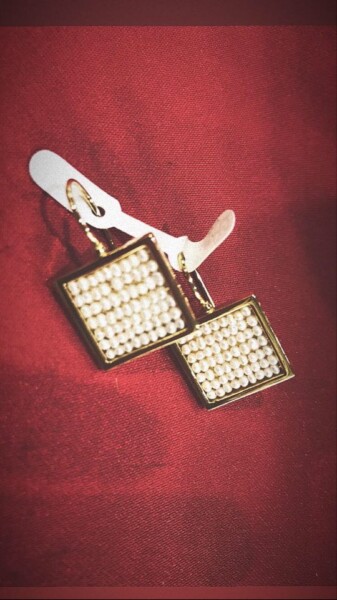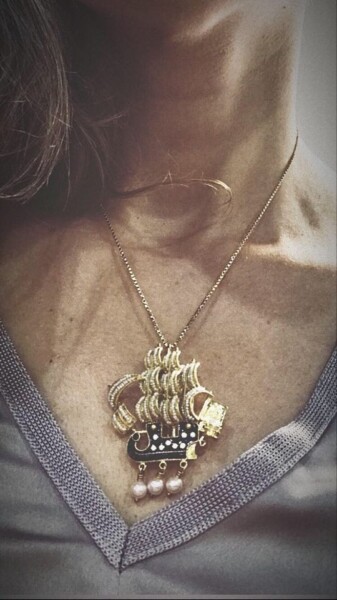 ( Christos Xenitidis creations)
We are so grateful that our library in the boutique Mykonos Aether hotel has two books written from a Mykonian woman, called Evaggelia Veroni- Kammi, regarding the history of Mykonian earrings. The latest version of the book is also published in English.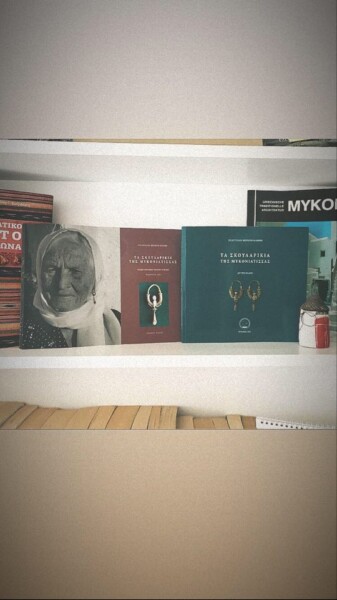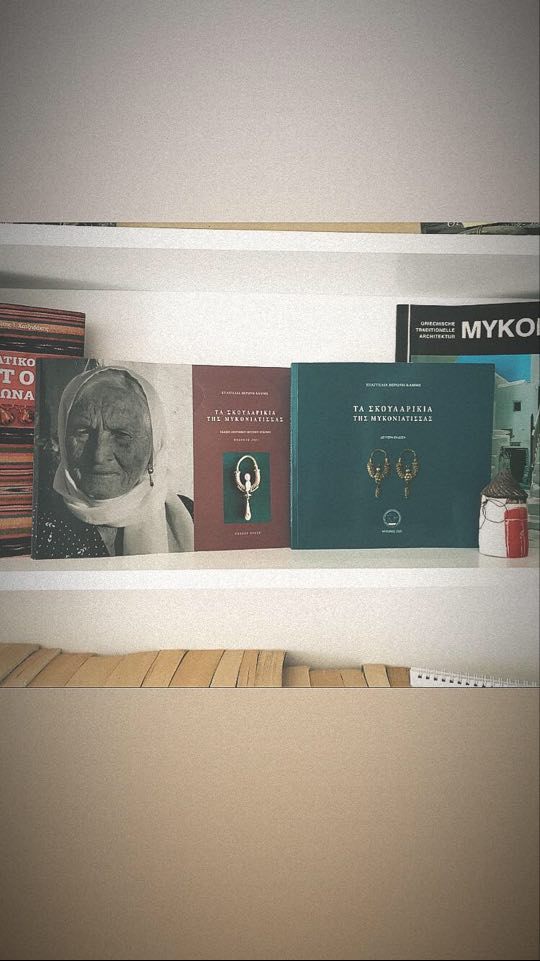 Some of the information in our article was taken from these books.
"and the man, to bring you diamond earrings, my eyes (matia mou)"
-an old Mykonian wish from the old ones to the youngest-
Always for you,
Athina